Whoa! Who turned up the heat in Charleston this week? With temperatures in the 90s and the heat index reaching triple digits, it's time to look for ways to beat the heat and humidity.
1. Visit Waterfront Park in downtown Charleston. Located at 1 Vendue overlooking the Charleston harbor, this park has plenty of shade and breezes blowing off the water. Run through the fountain or dip your toes in the Pineapple Fountain to cool off.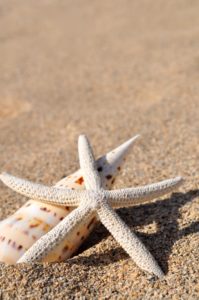 2. When it's this hot, the only thing to do is go to the beach. Sit under an umbrella, enjoy an ocean breeze and read a book. Check out our Charleston Beach Guide for additional information on local beaches. (Need summer reading ideas? We have you covered with our Southern-themed summer reading guide.)
3. Pop the top on a cold craft beer. Fortunately Charleston has plenty of breweries ready to pour you a cold brew on a hot day. We have a list of some favorite Charleston area breweries.
4. Take a break with indoor attractions. Plan the outdoor activities for early morning and save the museums for the afternoon. Check out the Charleston Museum, South Carolina Aquarium, Children's Museum of the Lowcountry and Gibbes Museum of Art. All have activities for children so these are great options for getting the little ones out of the hot sun.
5. Go shopping. Duck indoors to pick up souvenirs and gifts for friends and family back home. It's a great way to stay cool while experiencing the area's many locally owned boutiques, art galleries and markets with handmade crafts and artwork. Bookmark our shopping guide for ideas on where to fill your shopping bag.