When visiting a new city – or even an old favorite – it's fun to get off the beaten path and see something entirely new. The Charleston area has plenty of hidden gems sprinkled throughout the Lowcountry – some you may have never heard of. These are some of our favorites:
Edisto Island Serpentarium – If your kids love creepy-crawlies, this is the place to visit. According to the website, the Serpentarium is a culmination of more than 50 years of snake hunting adventure and experience by brothers Ted and Heyward Clamp of Edisto Island. The indoor facility and landscaped outdoor gardens house a variety of reptiles, mostly those collected by the Clamp brothers and native to the southeastern United States.
Learn about venomous and non-venomous snakes of South Carolina and the value of these animals in the environment. Daily shows are at 11 a.m., 1 p.m., 3 p.m. and 5 p.m. Also, the alligators are fed at noon and 4 p.m. each day. Watch the alligators eat while learning interesting facts about the history and life of these ancient reptiles.
Hours and show times vary based on the season so check the website for a complete schedule or call 843-869-1171. Admission is $14.95 for ages 13 and up.
Caw Caw Interpretive Center – This area in Ravenel was once part of several rice plantations and home to enslaved Africans who applied their technology and skills in agriculture to carve the series of rice fields out of cypress swamps. The park has more than 6 miles of trails, elevated boardwalks through the wetlands and interpretive exhibits and displays.
Hours are 9 a.m. to 5 p.m. Tuesday to Sunday; admission is $2 per person.
Old Santee Canal Park – This 195-acre park in Moncks Corner commemorates the area's rich history and habitat. Among its attractions are the Stony Landing House, built in 1843, and 4 miles of boardwalks that meander through the quiet backwaters of Biggin Creek and its surrounding swamp. The park's centerpiece is its Interpretive Center that chronicles the area's history as far back as 4000 B.C., including the 1863 construction of the Little David, a semisubmersible Confederate torpedo boat used in the Civil War. The Berkeley County Museum and Heritage Center is also located within the park's gates.
Hours are 9 a.m. to 5 p.m. daily; admission is $3 per person.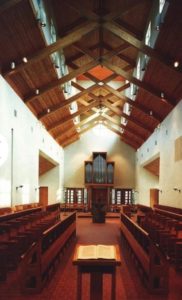 Mepkin Abbey – While you're in Moncks Corner, visit this community of Roman Catholic monks established in 1949 on the site of the historic Mepkin Plantation located on the Cooper River. Visitors are welcome to see the Mepkin Abbey Church and the Nancy Bryan Luce Gardens (no tours on Sundays and Mondays).
Be sure to do some shopping in the Mepkin Abbey Store, featuring the artistic work of local, national and international monastics and artisans.
Cape Romain National Wildlife Refuge – Soak in the natural beauty with fishing and wildlife viewing or enjoy one of the two hiking trails on Bulls Island. Cape Romain's beaches are a great place to collect sanddollars and other shells (you may collect one small bag of unoccupied shells).
The most photographed location in Cape Romain is "Boneyard Beach" on Bulls Island, where fallen and sun-bleached oaks and cedars create decorate the beach.
Cape Romain is located in Awendaw, north of Mount Pleasant. Check the website for specific information on tours and hours.