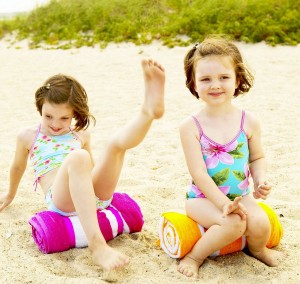 Charleston has three public beaches, each of which is about a 20-minute drive from downtown: Folly Beach, the Isle of Palms and Sullivan's Island. Each beach has a different atmosphere and amenities but all offer a relaxing day with the sand and surf.
Folly Beach
Known as the "Edge of America," this barrier island beach is laid back and often frequented by locals and surfers.
After an incident over July 4 weekend, Folly Beach instituted a 60-day ban on alcohol on the beach. A formal decision on whether to allow alcohol has not yet been made.
With just one way on and off the island, traffic can get heavy and parking can be a problem if you arrive after 11 a.m. during the busy season, so you may want to consider a morning beach visit.
Beach shops, restaurants and bars are within walking distance.
Head toward Morris Island Lighthouse and take a bucket to collect seashells plus your camera for some great shots of the lighthouse.
The Folly Beach County Park is closed to the public because of ongoing erosion problems. Lifeguards are on duty seasonally along the designated swimming area (daily through Aug. 17 and then weekends through Sept. 9).
Home to 1,045-foot Folly Beach Fishing Pier with some of the best saltwater fishing in the area.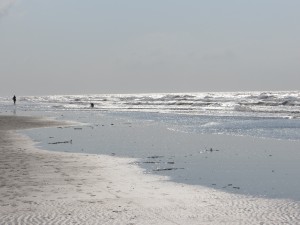 Isle of Palms
This is the most commercialized beach with a selection of shops, restaurants, bars and public restrooms.
It was certified as a Blue Wave Beach because it meets the criteria related to cleanliness, safety and access to the public for the tenth year in a row.
Parking is more abundant, at $6 or $7 per day. For access to picnic tables, showers, restrooms and a playground, you might want to park at the Isle of Palms County Park for $8 a day; park hours are 9 a.m. to 7 p.m. through Labor Day. Lifeguards are also situated on the beach in front of the park daily through Aug. 17 and then weekends through Sept. 30.
Families frequent IOP because of the strict alcohol rules and tourist atmosphere.
Sullivan's Island
This beach has a good mix of locals and visitors. Plan for a day trip to this beach, though, as it has very few short-term rentals and no hotels or motels.
Sullivan's Island is best described as undisturbed and natural.
Parking can be a problem if you arrive after 10 a.m. There are no public parking lots; street parking only. Be sure to obey posted signs and don't park in any private yards or driveways.
There are no public restrooms or showers, and alcohol is not permitted.
No lifeguards are on duty and visitors should be cautious of sandbars. Don't walk or stand on the sandbars as you can be trapped in deep water when the tide comes in.
What about dogs on the beaches? Check out our previous blog post for rules about taking dogs to the beach.