Charleston, SC has some of the best museums in the world. Everything form historic museums, art museums, house museums and more. Below you'll find our list of Charleston's must see museums that can't be missed!
International African American Museum
Old Exchange & Provost Dungeon
Patriots Point Naval & Maritime Museum
Patriots Point Development Authority was established in the 1970s to develop a naval & maritime museum on Charleston Harbor with the World War II aircraft carrier, USS YORKTOWN as its centerpiece. It's also home to the Patriots Point Museum and a fleet of National Historic Landmark ships, the Cold War Memorial and the only Vietnam Experience Exhibit in the U.S., the Congressional Medal of Honor Society, and the agency's official Medal of Honor Museum.
Patriots Point Naval & Maritime Museum serves as a national destination of excellence for the preservation and education of current and future generations about America's history, traditions and values.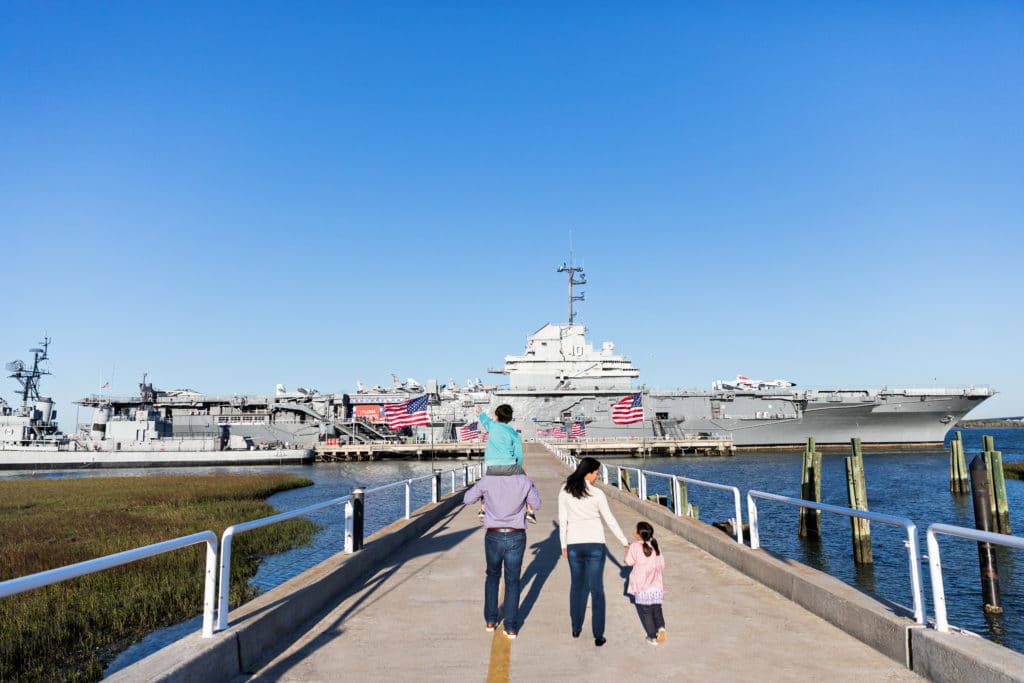 The Old Slave Mart is a building located at 6 Chalmers Street in Charleston, South Carolina that once housed an antebellum slave auction gallery. Constructed in 1859, the building is believed to be the last extant slave auction facility in South Carolina. In 1975, the Old Slave Mart was added to the National Register of Historic Places for its role in Charleston's African-American history. Today, the building houses the Old Slave Mart Museum.
The Old Slave Mart was originally part of a slave market known as Ryan's Slave Mart, which covered a large enclosed lot between Chalmers and Queen Streets. The market was established in 1856 by Charleston City Councilman Thomas Ryan, after a citywide ban on public slave auctions made private facilities necessary. Slave auctions were held at the site until approximately 1863; in 1865, the Union Army occupied Charleston and closed Ryan's Mart. The Old Slave Mart Museum has operated on and off since 1938.
South Carolina Historical Society Museum
As the state's oldest historical society, our mission is to expand, preserve, and make accessible our invaluable collection, and to encourage interest in the rich history of our state. SC Historical Society Museum