Charleston is becoming the city of romance. Maybe it's the cobblestone streets, cozy inns, candlelight dinners or sunsets on the water … whatever it is, this city has plenty of romance. Travel + Leisure ranked Charleston No. 1 on its list of America's Most Romantic Cities. It's not hard to fall under the city's spell.
So, whether you're looking for a place to pop the question, tie the knot, celebrate a golden anniversary or simply get away for a romantic weekend, you've come to the right place.
We've highlighted a few spots that are sure to get the sparks flying.
SAILING TOUR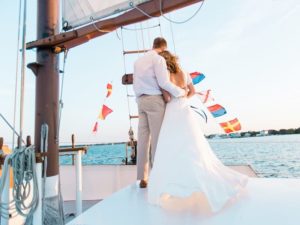 Take a relaxing sail aboard The Schooner Pride, an 84-foot tall ship modeled after the 18th-century coastal trading schooners that once sailed the Charleston harbor. Book the adults-only moonlight sail for added romance.
DINNER CRUISE 
Another romantic night on the water can be had on a SpiritLine Dinner Cruise. A 3-4 course dinner, made to order onboard featuring "farm to table" fresh local ingredients is served along with live music on this 2.5 hour experience.
CARRIAGE TOUR
A carriage ride through the historic streets of downtown Charleston makes a perfect outing for two. And if the weather is a little cool it's all the better – a perfect excuse to snuggle. Check Palmetto Carriage for private tour options.
THE BEACH
Ocean sunsets and lapping waves make for a magical setting as you and your sweetheart take an evening walk on a beach. A favorite is Folly Beach where the Morris Island Lighthouse stands majestically off the northeast end of Folly Beach. Plus, the lighthouse is the perfect selfie background to commemorate a date night or special occasion. Take East Ashley Street until it ends. You can park there and then walk about a quarter mile to the beach. Folly has plenty of restaurants where you can grab a drink after your evening beach stroll.
Or head toward Mount Pleasant to visit Sullivan's Island near Fort Moultrie. Insider's tip: park at 201 Station 12. Stroll along this secluded area of beachfront to capture amazing photos of sunsets and dolphins playing in the surf. For a bit of history, stop off at Fort Moultrie, 1214 Middle St., constructed in the 1770s (admission is $3 per adult).
EXPLORE THE HISTORIC DISTRICT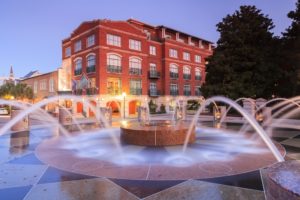 The cobblestone streets and alleyways of historic downtown Charleston are beautiful, quiet spots for a hand-holding stroll. Pause to look at the historic homes or venture on to King Street for some window shopping and dinner. Stop off at Riley Waterfront Park on Concord Street to snuggle close on one of the swings and take in the sweeping views of the Charleston harbor.
CULINARY CLASS
Culinary couples will love a cooking class at In the Kitchen with Chef Bob Waggoner located on Market Street. Cook alongside accomplished Chef Bob Waggoner to prepare and enjoy a seasonal tasting menu inspired by the many farmers, fisherman and artisans of the Lowcountry. Space is limited to 10 people so book early before they sell out.
TAKE IN A SHOW
A night at the theater makes a great evening out. Several theaters are situated in the heart of downtown, offering everything from Broadway classics to comedy. Check out Dock Street Theatre, The Footlight Players, Threshold Repertory Theatre or The Black Fedora Comedy Mystery Theatre.
Also check out the Charleston Music Hall, which hosts a robust schedule of live music, comedy shows and concerts. Info: charlestonmusichall.com
TOUR THE PLANTATIONS
Many a proposal has taken place at Magnolia Plantation & Gardens. During the early winter, the azaleas, camellias and daffodils are blooming so the garden is breath-taking. Plus, there are so many trails through the garden, it's easy to find a secluded spot to steal a kiss.
Plan a stop at Middleton Place plantation to walk through the gardens and admire the view of the Ashley River. Or board a carriage for a tour of America's oldest landscaped gardens. In 2013, Middleton Place was named one of the "top 50 romantic wedding venues in the U.S." by Brides.com.
RELAX IN STYLE
When it comes to romance, it's tough to beat a couples' massage. Book an afternoon of pampering and relaxation at one of the area's most luxurious spas. Options include  Charleston Place, the Spa at Wentworth Mansion, and The Woodhouse Day Spa.
PICNIC AT WHITE POINT GARDENS
White Point Garden is a 5-acre public park on the Charleston peninsula at the intersection of E. Battery Street and Murray Boulevard. The park is home to several military relics and monuments. A bandstand pavilion is located in the park and is often used for weddings or romantic picnics. A favorite sculpture is a bronze statue of a dancing girl created in the 1960s by sculptor Willard Hirsch and gifted to the city. It sits on a low granite base so it's easily accessible to children.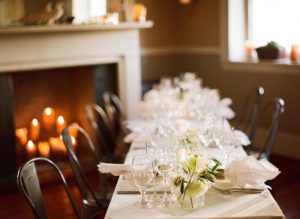 MOST ROMANTIC RESTAURANTS
To cap off your romantic adventures, select one of Charleston's most romantic restaurants:
Trattoria Luca, 41 Bogard St., offers an extremely intimate and romantic setting. Inspired by the ancient Tuscan city of Lucca, a place renowned for its olive oils, Trattoria Lucca brings the essence of Italian cuisine to the Lowcountry.
Fulton Five, 5 Fulton St., has been voted Charleston's most romantic restaurant for 17 years. Gourmet Magazine called it the "most romantic spot in town."
Zero George Restaurant + Bar, 0 George St., is located in a boutique hotel. Thanks to its delectable food, Condé Nast Traveler named it a Top 5 Foodie Hotel in the World.
The end to a perfectly romantic day always includes chocolates. Visit Christophe Artisan Chocolatier-Pâtissier on 90 Society St. for hand-painted chocolate truffles.