By Bailey Laskowski
Charleston is truly a special city. Consistently ranked on lists of the best places to visit, Charleston stands in a class all her own. You've come to the right place for a truly one-of-a-kind experience. Visit these attractions and landmarks that are unique to Charleston. Be sure to take some photos – you won't find these spots anywhere else.
1. Stand where the Civil War began
Decades of growing political tension around the issue of slavery between the North and South erupted in civil war on April 12, 1861, when Confederate artillery opened fire on Fort Sumter, a federal fort in the Charleston harbor. Fort Sumter surrendered 34 hours later. While in Charleston, take a boat ride to Fort Sumter and stand on the grounds where it all began.
2. Visit the Fireproof Building & Museum
A National Historic Landmark, the Fireproof Building is known as the oldest fire-resistant building in the United States. The structure was built in 1827 with the purpose of housing city records for ultimate safe-keeping. Now, the building houses the South Carolina Historical Society Museum.  | 100 Meeting St., Charleston
3. Tour the Old Haunted Jail
The Old City Jail was built in 1802 and operated as such until 1939. Thousands of men, women, and children died while confined within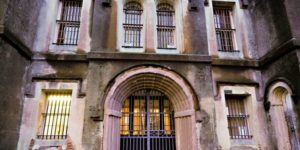 these eerie brick walls. It's rumored to be the most haunted building in Charleston, and the fact that paranormal encounters continue through this day serves as proof. Most of the building's original structures remain intact, such as the cells and warden's quarters. Enter if you dare.  | 21 Magazine St., Charleston
4. Visit the birthplace of the Carolina Colony
Charles Towne Landing State Historic Site sits on a marshy point off Ashley River, where a group of English settlers landed in 1670 and established what would become the birthplace of the Carolina colony. Charles Towne Landing introduces visitors to the earliest colonial history of Charleston. | 1500 Old Towne Road, Charleston
5. Explore with the Charleston Tour Pass
Vacation planning has never been easier thanks to Charleston's first all-access pass to key attractions around the city. With the Charleston Tour Pass, visit more 30 of Charleston's best landmarks, museums and experiences without paying an entry fee or waiting in line. You can choose how many days you want (one to five days available) and then start exploring the entire city while receiving discounts at local restaurants and beverage establishments.
6. Catch a show inside America's first theater
In 1736, Dock Street Theatre opened its doors for the first time for a showing of "The Recruiting Officer." The building made history as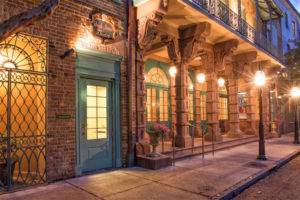 the first one in America built exclusively for theatrical performances. The first opera performance in America, "Flora," just so happened to take place at this beautiful and historic location. The Charleston Stage continues to bring the theater to life with ongoing productions, giving everyone the chance to take a seat in the 1700s building and observe one of America's favorite art forms.  | 135 Church St., Charleston
7. Experience the first museum in America
Founded in 1773, The Charleston Museum gained its title as America's first museum. Even today, it continues to discover, preserve,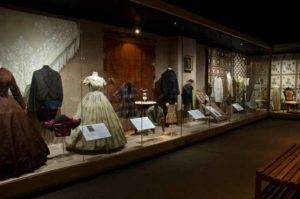 interpret, celebrate and share. The collections, exhibitions, educational programs, and events are designed to inspire curiosity and conversation about the South Carolina Lowcountry and the stories that make us who we are.  | 360 Meeting St., Charleston
8. Feel the power of a WWII aircraft carrier
The USS Yorktown was the 10th aircraft carrier to serve in the U.S. Navy. The ship was renamed in honor of Yorktown (CV-5) that sunk during the epic Battle of Midway in 1942. This World War II vessel received the Presidential Unit Citation and earned 11 battle stars for service. Climb aboard and tour multiple facets of this ship while learning about the history and sacrifices of WWII.   | 40 Patriots Point Road, Mount Pleasant