Each month there's so much to do around Charleston, it can be tough to choose. Here are our picks for September. Share with us your favorite happenings, new restaurants and fun things to do using #CharlestonTraveler.
September Events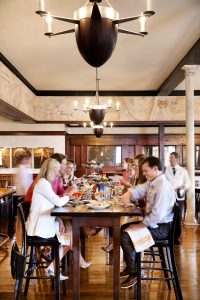 Charleston Restaurant Week: Sept. 7-17
This culinary dream is one of the most highly anticipated culinary events in the Charleston area. It is an opportunity to enjoy the world-renowned cuisine of the Lowcountry as participating restaurants offer prix fixe lunch and dinner menus. This provides restaurant patrons the opportunity to indulge the same high-quality cuisine and experience for a more affordable price.
Charleston Beer Festival: Sept. 7-14
Charleston Beer Fest is back and expanding even further with more breweries, more music, bigger acts, more food and more games and activities! Head to Riverfront Park in North Charleston for the best beer festival in the Lowcountry.
Sweet Tea Festival: Sept. 23
The Sweet Tea Festival is a celebration of the birthplace of sweet tea, right here in Summerville SC.  The Historic Downtown is transformed into a massive open house / street fair with different food trucks, artisanal vendors and entertainment.  Of course, there is plenty of sweet tea and you can help select the Tea of the Year by sampling and voting for your favorite!
MOJA Arts Festival: Sept. 28-Oct. 8
MOJA Arts Festival is an annual celebration of Black arts and culture and our artistic contributions to the world, especially through African American and Caribbean legacies. Festival events include visual arts, music, food, dance, poetry, theater, storytelling, traditional crafts and family activities.
Eat. Enjoy. Charleston!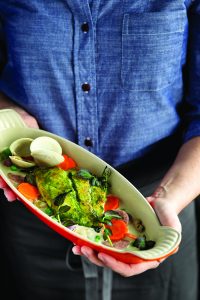 In honor of Charleston Restaurant Week we wanted to provide just a few suggestions of participating restaurants. Indulge in the same high-quality Lowcountry cuisine and experience for a more affordable price. Bon appetit!