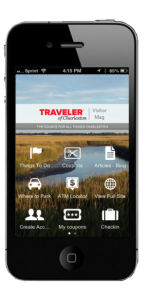 Raise your hand if you love your smartphone! Yep, that's what we thought. So you'll be delighted to know you have a source for your Charleston travels right on your phone. This month we released a Traveler of Charleston mobile app for iTunes and the Google Play stores.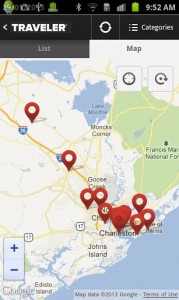 It's a great (free!) resource for visitors and locals with coupons, a super handy map of parking locations and an AMT locator. You can check the local weather, access our blog, calendars of events, Charleston photos as well as info on tours, attractions, restaurants, shopping and transportation. Truly, it's everything you need at your fingertips.
Plus, access our social media accounts on Facebook, Twitter, Pinterest and Google+.
Check it out and let us know what you think! We'd love your feedback on how you're using the app and any suggestions for updates.