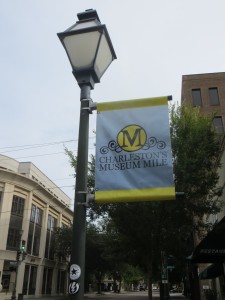 This weekend don't miss a great opportunity to visit many of Charleston's incredible museums for just one price. It's all part of Museum Mile Weekend – an effort among cultural sites on and around Meeting Streets to give visitors (and locals!) access to their attractions for just $25.
The fifth annual Museum Mile Weekend is Sept. 20-22. A single pass gives visits access to 13 sites in historic downtown Charleston with many of the sites offering special programs for the weekend. The weekend pass is $25 for adults and $10 for children 12 and under. If purchased separately, adult admission for the participating sites would cost more than $100 for adults and more than $50 for children.
Participating sites include:
Aiken-Rhett House, 48 Elizabeth St.
The Charleston Museum, 360 Meeting St.
Children's Museum of the Lowcountry, 25 Ann St.
Confederate Museum, 188 Meeting St.
Edmondston-Alston House, 21 East Battery
Gibbes Museum of Art, 135 Meeting St.
Heyward-Washington House, 87 Church S.
Joseph Manigault House, 350 Meeting St.
The Old Exchange and Provost Dungeon, 122 East Bay St.
Old Slave Mart Museum, 6 Chalmers St.
The Powder Magazine, 79 Cumberland St.
Nathaniel Russell House, 51 Meeting St.
South Carolina Historical Society, 100 Meeting St.
For more information or to purchase your three-day weekend pass, visit charlestonsmuseummile.org.