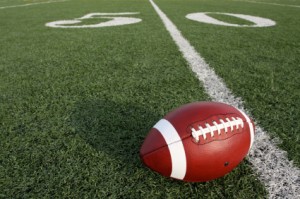 Southerners love some football. It doesn't matter if it's high school, college or professional, you'll find plenty of folks yelling, cheering or moaning at big screen TVs and in local stadiums all around town during the fall season.
South Carolina doesn't have a professional football team, but we do have one pretty intense college rivalry: South Carolina Gamecocks and Clemson Tigers. The two go head to head on Nov. 30 at Williams-Brice Stadium, home of the Gamecocks in Columbia, S.C. Rest assured the game will be on every restaurant and bar television around the state.
Locally, catch The Citadel or Charleston Southern University. The Citadel Bulldogs – the state's military college – is a NCAA Division I team playing in the Southern Conference. The Charleston Southern Buccaneers – a private, Christian university – play in the Big South Conference.
At the high school level, Charleston is home to some pretty large schools and some impressive football teams. One of the country's top high school football coaches is at Summerville High School. John McKissick has been the head football coach since 1952. During the 1993 season, he made history with the most wins of any high school football coach with 405 wins. He has held the national record for the most victories at one school since 1986.