If you're visiting Charleston for more than a few hours there's a very good chance you're doing a lot of walking. You've probably walked King Street,
Market Street, Meeting Street and the Battery. You may have even walked
the beach, a park and a plantation. All that walking gives you the perfect
excuse to indulge in some delectable desserts and sweet treats. We've compiled
a few favorites and would love to hear which of these you sample while
in town (maybe all of them!). Share your favorite Charleston treats with
us at Facebook.com/travelermag.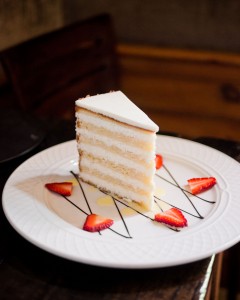 At Peninsula Grill, just go ahead and order dessert first. The Ultimate Coconut Cake created by Pastry Chef Claire Chapman is 12 layers of decadence you won't want to miss while dining in Charleston. The cake – standing 5 inches tall and weighing in at 12 pounds – is infused with coconut and fresh vanilla. Unlike more traditional coconut cakes, the pound cake center is covered with icing and topped with toasted coconut.
Bobby Flay called the cake his "all-time favorite dessert" and Martha Stewart showcased the recipe on "The Martha Stewart Show." National magazines and newspapers have heralded the cake as "a little slice of heaven" (The New York Times) and "one of the South's grand desserts" (Southern Living).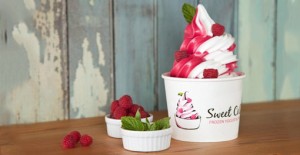 The possibilities are endless when you have numerous yogurt flavors and almost 50 toppings. Sweet CeCe's Frozen Yogurt & Treats offers several Charleston-inspired yogurt flavors: Charleston Chocolate, East Bay Vanilla, Market Strawberry, Rainbow Row Torte, Red Velvet Sash Sorbet (a tribute to Old South Carriage Co. down the street), Spoleto Pistachio, Lowcountry Peanut Butter, Plantation Coffee and Colonial Cheesecake. Yogurt options also include vegan, gluten-free, no sugar, fat free and low-fat.
Unlike other frozen yogurt shops, Sweet CeCe's has a toppings silo – a circular area of the shop with 24 9-foot clear tubes filled with every topping imaginable. Much of the fruit and toppings are sourced locally.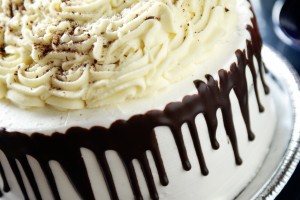 Ask any Charleston local about a sweet place for dessert and Kaminsky's is sure to come up in the conversation. Serving up sweets on Market Street since 1992, Kaminsky's has a dessert case filled with the gooey goodness of Tollhouse Pie, New York-style cheese cake or a Mountain of Chocolate, three layers of chocolate cake with a chocolate ganache filling, iced with chocolate butter cream and drizzled with chocolate ganache.
Kaminsky's also offers dessert martinis, hot toddies and specialty coffees, including its Charleston Steamers, an original combination of flavored syrups with steamed milk and topped with whipped cream, or Charleston Jukers, a chilled drink of iced espresso for the serious caffeine fix. Milkshakes with four scoops of vanilla bean ice cream and flavors like Oreo and Heath Bar are also on the menu.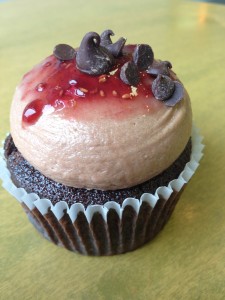 Forget the cupcakes of birthday parties past, these little gems are melt-in-your-mouth moist creations topped with a sweet icing mountain. At Cupcake, these specialty desserts are baked fresh daily with all-natural ingredients like real vanilla beans, sweet cream butter, fresh fruit and rich chocolate.
Choose from nine standard flavors, including red velvet, chocolate and vanilla, or go adventurous and try a cupcake concoction like salted caramel chocolate, bourbon pecan pie, carrot, lemon blueberry, banana pudding and pumpkin.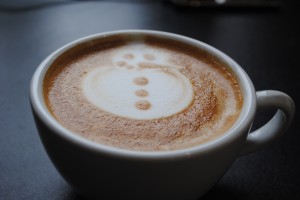 Being a tourist is tiring. Rest your tired toes and refuel with a coffee from Black Tap Coffee. Enjoy a simple cup of coffee or have a latte, espresso, cappuccino, mocha, tea, iced coffee or hot cocoa. If you ask nicely, the barista might even whip up some latte art from the frothy milk.