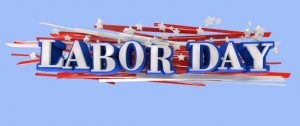 The last hurrah of summer is upon us – Labor Day weekend. It's the perfect weekend to fire up the grill, watch a little football and enjoy that final bit of summer fun with just a taste of fall. If you're looking for fun things to do in Charleston over the holiday weekend, we offer a few of our favorite picks.
This event comes around, well, once in a blue moon. Offered by Coastal Expeditions, it's a kayak tour under the moonlight of the second full moon in August. The estuaries and creeks are filled with wildlife this time of year and the dolphins, turtles and other marine animals are coming in for a feast. The naturalist-led kayak tour is 6-9 p.m. Aug. 31, departing from the Folly Creek outpost.
This three-day event (Aug. 31-Sept. 2) at the North Charleston Performing Arts Center will feature some of the best jazz performers. A major highlight of the show is "The Dream Tour" featuring David Sanborn, one of the most influential saxophonists of the past two decades, and pianist Brian Culbertson, a dynamic contemporary jazz performer. Additional performers include Norman Brown, Gerald Albright, Marcus Johnson, Matt Marshak and Ronnie Laws. This event raises money for Closing The Gap in Healthcare Inc., a nonprofit organization dedicated to decreasing health disparities and increasing health literacy among underserved African-American communities in the Carolinas.
Sweetwater Craft Beer Boat Cruise
Cruise the Charleston harbor aboard the Carolina Queen with live music from Mama's Love out of Athens, Ga., and three bars featuring $3 bottles of Sweetwater 420, Motor Boat and Blue. The party starts at 6:30 p.m. Aug. 31. Tickets are $20 each. Order tickets online.
Hang out at Bowens Island Restaurant from 4-8 p.m. Sept. 2 listening to the music of Momma and the Redemption Band, Cotton Blue and Smoky Weiner. $10 admission.
Freshfields Village near Kiawah Island hosts the sixth annual fundraiser for the Barrier Islands Free Medical Clinic. The event is 4-7:30 p.m. Sept. 2 featuring fine wines and craft beers plus music and food from Hege's Restaurant. Tickets are $35 in advance; $40 at the gate.