By Bailey Laskowski
Not every city fully appreciates that special bond between a dog and its owner. Fortunately, Charleston is a dog-loving town. We pride ourselves on opening our doors to welcome both the furry and non-furry visitor. Don't hesitate to bring your dog along during your next Charleston adventure. To help you plan fun with Fido, we've compiled this list to ensure you and your best friend have the trip of a lifetime side-by-side.
---
Restaurants
Being turned away from a restaurant because dogs aren't allowed is the the worst. Good news: Charleston is one of the most dog-friendly cities in the United States.
Here's a list of our favorite "pets allowed" restaurants where you'll find great food and a bowl of water for your four-legged friends.
Aaahhh, The Windjammer … one of the best hidden local spots. While the inside might conjure up your best — and worst — memories of college bar nights, the outside has some amazing ocean views for you and your pup. Located right on Isle of Palms beach, you can watch the tide come in while lapping up your favorite beverage. Don't let the "No Dogs" sign deter you, dogs are allowed on the back porch as long as they're leashed. 1008 Ocean Blvd., Isle of Palms
We hate to play favorites, but when it comes to this spot, we can't resist. Nachos piled so high you could knock them over and margaritas so cheap and delicious that your dog might have to help you find your way home! The outdoor patio is the perfect rendezvous spot for some of the sweetest pets in Charleston. Your dog will make new friends and your tummy will be barking with happiness. 410 W. Coleman Blvd., Mount Pleasant / 439 King St., downtown Charleston
Fuel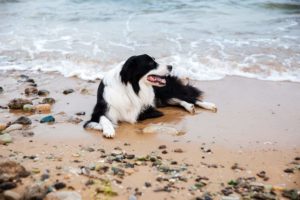 Once an old gas station, now a must-visit on your Charleston vacation. Their Caribbean-themed cuisine is unique and delicious, plus the patio is a comfy hangout spot for all breeds. 211 Rutledge Ave., downtown Charleston
Kitchen 208 
A cozy spot on King Street with a great outdoor seating option. The food is fresh and tasty and you can watch the happening in downtown Charleston while sipping your morning coffee. 208 King St., downtown Charleston
Some of the most satisfying food you'll ever have! Sneak your dog a bite of the Duck Fat Fries and your pup will be in doggy heaven. A great outdoor section for food and fun. 1137 Morrison Drive, downtown Charleston
If you're on Folly Beach for the day, try this local brunch spot for some Southern favorites. The atmosphere is full of ocean sounds and smiling pups. 106 W. Huron Ave., Folly Beach
This beach getaway is the perfect local spot for breakfast or lunch. Across the street from Isle of Palms front beach, you and your dog can start your day with a delicious breakfast or wind down with some cold local brews in the evening. 8 J.C. Long Blvd., Isle of Palms
The downtown Charleston location has a great patio for your furry sidekick. The West Ashley location also welcomes pets with open arms. You both can enjoy some of Charleston's best barbecue before exploring the streets of historic Charleston.  126 William St., Charleston / 1205 Ashley River Road, West Ashley
One of our favorite outdoor patios in Charleston with some of the most insane beer selections we've ever seen. The lights lining the patio are something you and your pup have to see! 549 East Bay St., downtown Charleston
This spot on Shem Creek has a reputation for outstanding locally sourced dishes, a great brunch and a robust music scene. Hang out on the dog-friendly patio and enjoy an evening cocktail or cold beer. 202 Coleman Blvd., Mount Pleasant
---
Activities
After you and your pup are stuffed from a delicious Charleston meal, consider a fun outdoor activity that you'll both enjoy.
Hotels
If you need somewhere to stay with your furry best friend check out these hotels.
Offering a "Puppy Package", this is one of the best hotels to stay with your pup. Each pet-friendly room offers easy access to the courtyard for early morning or late night walks. 198 King St., downtown Charleston
Dogs of all shapes and sizes are allowed at this prestigious hotel. As long as they're well trained and mannered – your dog will be welcomed with open arms. 205 Meeting St., downtown Charleston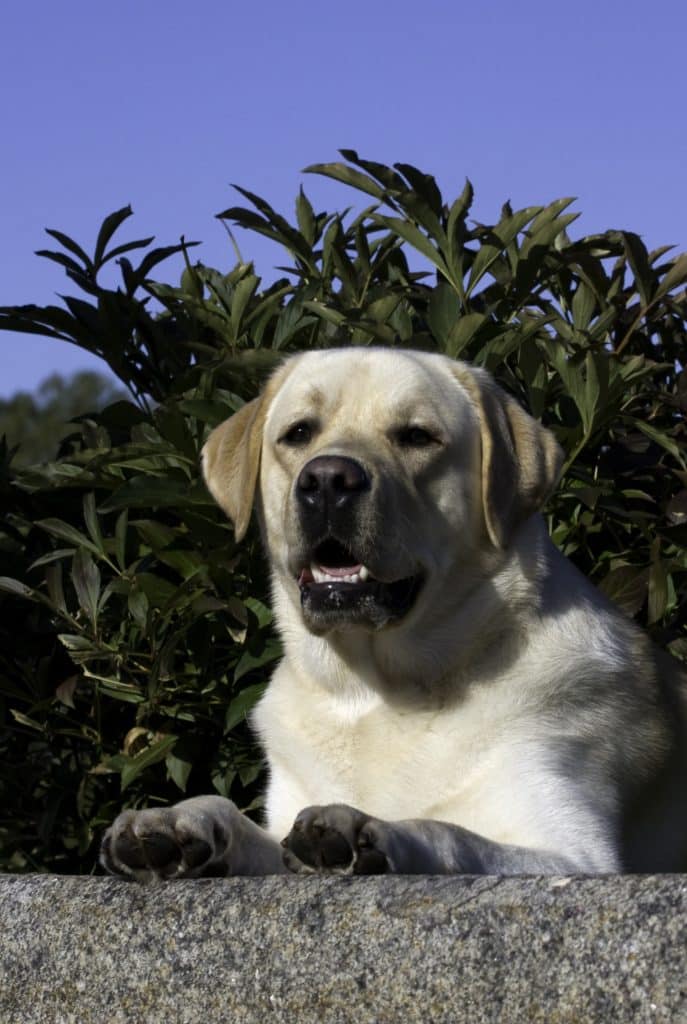 Enjoy this convenient location with your pet. You're allowed to bring one pet (50 pounds or less) and the waterfront view is an added bonus. 90 Ripley Point Drive, Charleston
One of Charleston's most picturesque places to stay is the Inn at Middleton Place, which allows pets under 50 pounds (exceptions can be made). They offer miles of scenic pathways for you your pup to explore and they greet you with a complimentary "pet bag" of treats and toys upon arrival. 4290 Ashley River Road, Charleston,
Here you're allowed two pets of any size for a small nightly fee. The pet-friendly rooms are extremely limited, so be sure to book well in advance. The Wentworth Mansion prides itself on treating the furry guests as respectfully as their owners.  149 Wentworth St. , downtown Charleston.
---
Book Discounted Charleston Tour Tickets
To book tickets to the  top-rated tours and attractions checkout you can book direct from our site and apply coupon codes to save even more. We have a low price guarantee! Check it out: Charleston tour and attraction tickets