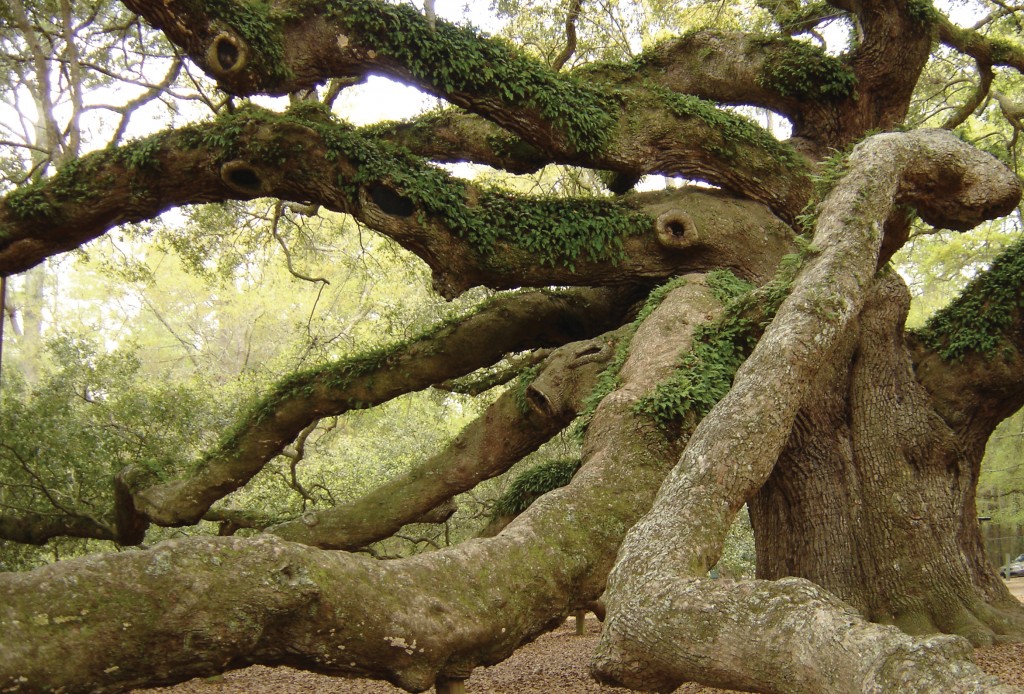 Here's another list of all the things we love about the Lowcountry in the springtime. What would your list of "Charleston loves" include?
First springtime beach trip: There's nothing like shaking off the chill of winter with that first warm weather trip to the beach. The feel of sand in your toes and saltwater on your lips will refresh and recharge your spirit.
2nd Sunday on King: On the second Sunday of each month, several blocks of King Street are closed off to vehicles and transformed into a lively space with open-air dining, music, shopping and entertainment.
Angel Oak (pictured): The Lowcountry Open Land Trust, government entities, businesses and individuals have rallied around this majestic tree in an effort to purchase the land surrounding the oak tree for a protective buffer and public park. Head to Johns Island to see the Angel Oak, thought to be the oldest living tree in the eastern United States. The tree stands 65 feet high with a canopy of branches stretching 17,000 square feet.
Arts festivals galore: For about two weeks in the spring, Charleston becomes a hub of cultural activity with Spoleto Festival USA and sister festival Piccolo Spoleto. Soak in musical performances, plays, dancing, art shows and much more – all capped off with a fabulous fireworks finale at Middleton Place.
Rooftop dining downtown: It's tough to beat Charleston's skyline with views of the diamond spans of the Arthur Ravenel Jr. Bridge, the harbor and the church steeples. Head to one of the restaurants downtown that has a rooftop patio for cool breezes and a cocktail.