We hope you survived Black Friday and now Cyber Monday. Most likely there are still a few people on your list in need of a holiday gift so why not give them a little piece of Charleston?
Here are just a few of our ideas. Let us know what you would add to the list:
Rewined Candles are handmade and blended to mimic the flavors and scents of your favorite wines: Cabernet, Chardonnay, Champagne, Merlot, Pinot Grigio, Pinot Noir, Riesling and Sauvignon Blanc. These soy candles burn 60-80 hours and, to keep the wine theme going, they are molded into recycled wine bottles from Charleston restaurants. Try the seasonal varieties of Spiked Cider and Wine Under the Tree. Price: $28 | Available at several Charleston area retailers and online at rewinedcandles.com.
Recently on our blog, we highlighted the "The Southerner's Handbook: A Guide to Living the Good Life" published by Garden & Gun, a magazine that covers food, fashion, sports and traditions of the South. The new handbook covers everything a would-be Southerner needs to know from how to season grits and fry okra to writing the "great Southern novel. Price: $27.99 | gardenandgun.com/article/books
Who needs Boardwalk when you have East Bay Street? For friends and family who love game night, pick up CharlestonOpoly, a Charleston-themed version of Monopoly. Available at select WonderWorks locations; wonderworkscharleston.com.
For the coffee lover on your list, pick up some beans from Charleston Coffee Roasters. Check out the new Ed's Blend, an extra dark coffee, or choose a holiday blend or a Charleston organic medium roast. Roasted right here in Charleston, the company uses premium Arabica beans, carefully selected from farms around the globe that maintain traditional, sustainable growing practices. The beans are hand roast slowly, in small batches. Don't forget to add a mug to your order, featuring the company's signature coffee bean turtle. Price: $13.75 | Available at grocery stores and specialty markets around Charleston or order online at charlestoncoffeeroasters.com.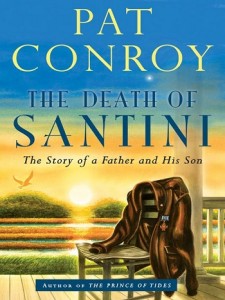 Southern author Pat Conroy has published a memoir, "The Death of Santini." According to the author's website, it is "heart-wrenching account of personal and family struggle, and a poignant lesson in how ties of blood can both strangle and offer succor. Pick up a copy locally at Blue Bicycle Books, 420 King St. in downtown Charleston.